Designer Receiving And delivery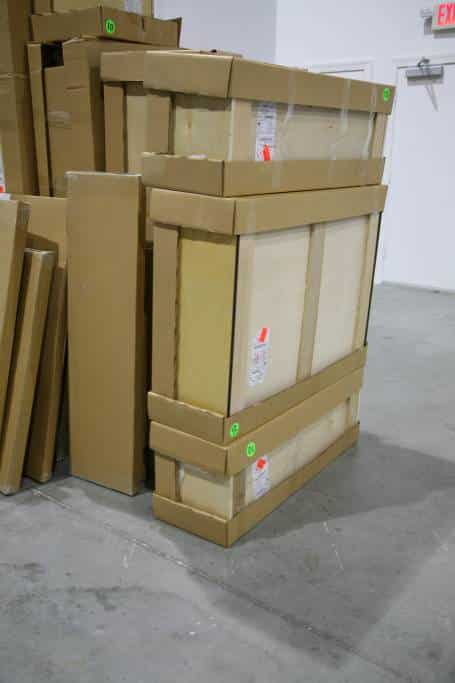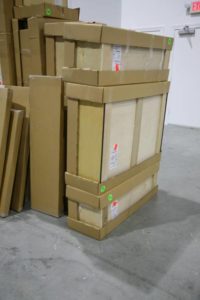 Hilton Moving and Storage is your best choice in Southwest Florida for all your designer and commercial receiving and delivery needs.  Whether you are an out-of-state client or designer with temporary demands to long-term inventory needs, Hilton Moving and Storage offers secure, air-conditioned storage for you.
Designer Receiving and Delivery Services    
Hilton Moving provides designers with a single location for their Naples receiving and delivery needs.  Whether you are out of state working with a local Naples client, or a local designer who is ready for quality, white glove services our team can manage each detail for you.  Our facility and warehousing staff will securely open and inspect your new receivables as each item is inspected and photographed for your portfolio, then held safely until installation. Complete all your preparation work with ease while your inventory is kept securely off site. Hilton Moving and Storage gives you the versatility to satisfy any client.
Naples Designer Receiving And delivery:
Service Overview
 Designer Installations: Naples Receiving Services
As a designer it is critical to handle new Naples receivables with white glove care.  Rest assured that our Hilton crews are equipped with designer kits, white gloves and floor protection kits for each installation.  From receiving and delivering large console tables, sectional sofas, glass table tops to lamps and décor items we can stage each piece in its perfect place in the home for you.  Screwing in light bulbs to placing and adjusting area rugs in living rooms are just a few examples of the attention to detail we take pride in servicing you well.
 Commercial Cabinetry and Building Companies: Naples Receiving and Delivery
For construction and renovation projects, Hilton can store personal belongings to bulk supplies and cabinetry orders with the same attention to detail and inventory needs as our designers.  As pieces arrive it is critical to provide climate controlled storage to ensure items do not become warped or damaged in extreme humidity and heat conditions.  With ever changing schedules and deadlines, Hilton's flexibility in scheduling can accommodate almost any task and time frame.  Put our designer receiving and delivery resources to work and bring your business to new and greater success.
Business Offices and Storage Solutions
Hilton can store any business displays or items you cannot store on site. Keeping seasonal displays on site when not in use is a hassle and exposes them to damage. Files and archives may need to be kept, but rarely accessed. Hilton Moving and Storage can relieve these burdens on your facility. With rarely used items out of your way, your space is free for more pressing needs. Our air-conditioned storage facility will hold your items until needed. Naples designer receiving and delivery couldn't be easier when you rely on Hilton Moving and Storage.